You are cordially invited to attend the 6th annual National Conference on College Student Grief, July 26-28, 2013 in Raleigh, NC at the Hampton Inn!
The conference will provide a national forum for student leaders, bereaved college students, the college mental health community, and others interested in discussions around current issues and future directions in college student bereavement. The weekend will include educational seminars, networking opportunities, and grief support workshops. We encourage all AMF students and faculty advisors, those considering becoming involved with AMF, and those working with college student bereavement to attend.
Conference topics will include:
"Searching for Meaning in the Grief Journey"
"Reflecting on Service as a Grief Support"
"Engaging Underrepresented Groups"
Guest speakers will include:
Heather Servaty-Seib, Ph.D
Mary Alice Varga, Ph.D
Lara Krawchuk, MSW, LCSW, MPH
Lisa Bergene, Ph.D
Students:
1.) AMF will cover all costs of accommodations and meals, except dinner Saturday evening.
2.) AMF also covers $250 towards travel. Save receipts and email them to lauren@studentsofamf.org or mail them (3344 Hillsborough Street, Suite 260, Raleigh, NC 27607).
If you have financial needs not covered by the above, please email Lauren Kase lauren@studentsofamf.org, as there may be additional funds available.
4.) Registration is $20, but if that is a problem, contact lauren@studentsofamf.org.
Who should attend and why?
1.) AMF students
2.) AMF faculty advisors
3.) Faculty, staff, or students interested in starting an AMF chapter on their college campus
3.) Grief/bereavement counselors
4.) Mental health professionals
5.) Clergy
6.) Others interested in learning more about college student grief
The National Conference on College Student grief provides presentations on the latest research on college student bereavement, connects students, faculty, staff, and practitioners from around the country and engages them in conversations regarding how to improve services for this population, and explores what resources exist and best practices for working with college students who are grieving. The conference is supportive, informational, and rewarding for all involved.

Check out http://triangle.news14.com/content/628994/colleges-students-deal-with-the-loss-of-loved-ones for a video from the 2010 conference!
Check out the video from the 2012 conference!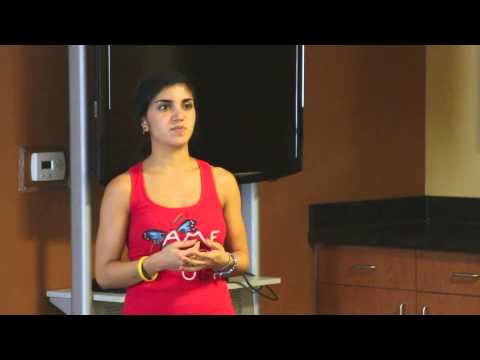 Full of educational seminars, networking opportunities, chapter development information, and grief support workshops, the conference is a one-of-a-kind opportunity to tackle current issues and define future directions in addressing college student bereavement. But don't just take our word for it; here's what one of our attendees had to say:
Wow! What a fantastic weekend! This is my third year attending the conference and each year it never ceases to amaze me. Each and every year I meet new, incredible people who are doing amazing work across the country. I feel so fortunate to be involved with National Students of AMF and I honestly don't know where I'd be without this incredible organization.
Kristen, class of 2011
University of North Carolina at Chapel Hill